Has it been a while since you've had your car's tires  inspected? If so, don't put this important service off any longer, schedule an online  service appointment today. Failing to have your tires examined can lead to  blowouts on the road, which could jeopardize the safety of you and your  passengers. Keep reading our informative tires guide to learn everything you  need to know about tire replacement and tire repair.
When Should I Have My  Tires Serviced?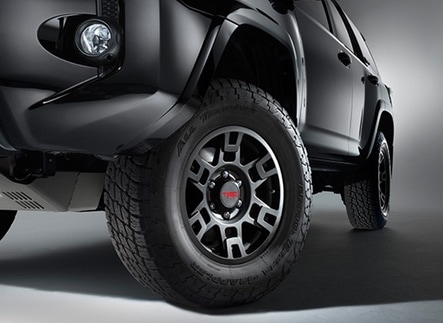 We recommend having your tires rotated every 6,000 miles or  6 months. This will help prevent uneven tread wear. In addition, you'll want to  have your tires balanced during this time too. This will also help prolong the  life of your tires. An alignment should be performed on your vehicle every  12,000 miles or 12 months.
How to Tell If You Need  New Tires in Springfield
Does your car, truck or SUV pull to one side while driving?  Does your steering wheel vibrate? If you answered yes to either of these  questions, you'll want to bring your  vehicle in for service right away. Here are some other telltale signs to  watch out for:
Cracks in the tire rubber
Frequent loss of tire pressure
Gouges/bulges in tire sidewall
Like everything else in life, tires wear out over time, no  matter how well you maintain them. Having your tires replaced on your Toyota  Tundra, Camry or other model is necessary to help you get the most out of  your vehicle. If your tires are five years old or older, it is probably time  for new tires.
Toyota Tire Service  Near Me
When it comes to outstanding customer service,  we've got you covered. Our factory-trained technicians know what your Toyota  needs. You can count on us to provide your vehicle with high-quality car care  in Springfield. Contact  us today to learn more about all the other automotive services we offer.