Reliable Toyota is your home for first-class Toyota auto service in Springfield. We have a team of trained professionals who are certified to work on all makes and models, and handle a variety of repair services. One of the most important services we tackle at our auto shop is brake inspection, which is a must in order to keep your car running smoothly and safely. From your car's brake pads and brake calipers to its rotors and drums, we'll examine all aspects of your brakes to ensure they are good working condition.
Schedule an appointment with our dealership for brake service as soon as possible, and we'll have your car looked at immediately.
How Do I Know If I Need Brake Repair?
When it comes to faulty brakes, there are several different signs to look out for. If you experience any of the following conditions when applying the brakes in your Toyota car, truck or SUV, chances are you're in need of brake repair.
Your car jerks to the side when braking
You hear a squealing or grinding noise when braking
The brake light on your dashboard is lit
Your car takes a long time to come to a complete stop
Any one of these conditions means it's time to bring your car in for brake service. Worn down brake pads tend to be the most common problem to cause issues; however, there's a possibility you may need new brake calipers, rotors, drums or a brake fluid exchange, which could wind up being a bit more costly if not done right away.
Can I Avoid Needing to Replace My Brakes?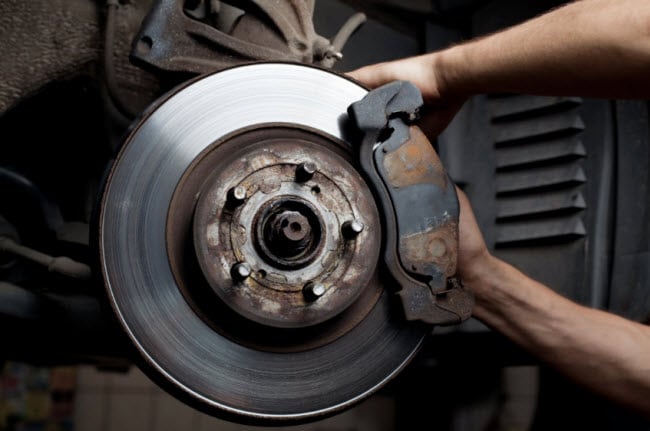 The best way to avoid expensive brake repair in Springfield is by bringing in your car to Reliable Toyota for routine maintenance. Once you reach 10,000 miles on your new Toyota vehicle, we recommend scheduling an appointment with our service team to have your brakes and other mechanics inspected. Your best bet is to follow your recommended maintenance schedule to ensure your car remains in excellent condition.