A properly working AC in your vehicle is essential for a relaxing summer filled with the adventures and fun you desire. Many issues can cause the AC system to malfunction, however, leaving you to swelter in the hot sun when there are places to be! AC repair service from certified technicians ensures that the AC in your car doesn't cause you unwarranted stress. When the AC doesn't perform at its best, bring in your car for service with a smile.
My AC Comes Out Cool But Gets Hot. What's Up?
If you turn on the AC and enjoy seconds of cool air before it turns warm, it is safe to say it is time to bring in your vehicle for service. Numerous causes of this problem exist. It could be something minor such as low freon or a freon leak or something quite serious that causes the problem. A quick diagnostic test will determine the cause of the leak.
How Do You Detect an AC Leak?

Detecting a leak in the AC system is fairly simple. Experts use either a Sniffer device to spot the leak or the black light technique. Since freon contains a dye that can be seen with the black light, this method is usually the faster of the two options.
Why Does My AC Not Blow Out Air?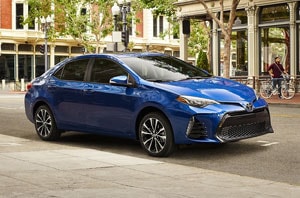 You turn on the AC but nothing happens. So, you turn it off and back on a few times until you finally accept the fact that it isn't going to turn on. What gives? A non-working AC can be the result of a bad compressor, a clogged cabin air filter, or one of numerous other problems.
Is AC Repair Expensive?
AC repair costs vary according to the exact cause of trouble. Repair costs are always a small price to pay for the comfort of cool air on a hot summer day. Check out our service specials and coupons to keep AC repair costs minimal.
Service Hours
Monday

7:30 AM - 5:30 PM

Tuesday

7:30 AM - 5:30 PM

Wednesday

7:30 AM - 5:30 PM

Thursday

7:30 AM - 5:30 PM

Friday

7:30 AM - 5:30 PM

Saturday

8:00 AM - 5:00 PM

Sunday

Closed