Used Cars for Sale in Springfield, MO
Welcome to the famous Reliable Toyota of Springfield webpages. Here, we have a sprawling selection of quality used autos to choose from. If you are frugal and like to save money without gambling on quality, come to Reliable Toyota where our reputation is as good as any factory warranty.
In fact, because we have so many resources and so many years of experience in the automotive dealership business, we are able to offer you fantastic deals that we feel you won't find elsewhere. This is why clients are driving in from far and wide to experience the ultimate used car sales experience. We don't limit your selection to a few used models that wash up on our lots but instead ensure that you are blown away with numerous vehicles in all different makes and models.
What Are Some Perks of Buying a Used Car?
Anyone who buys a used car is saving themselves big money and benefiting off the irrational depreciation of value that hits a brand-new automobile. Considering that your brand-new auto can lose 11 percent of its value the instant that you drive it off the lot, there is little wonder why customers are flocking to our dealership. They want a car that looks and drives like new for a used car price. And we are able to provide this type of selection because we have an affluent pool of customers that make it possible.
You see, customers who shop at our car dealership tend to have excellent credit, steady jobs, and the means to afford repairs when they are needed. This means that any vehicle that they trade in is already in excellent condition. You can't go wrong because most of the cars have impeccable service records and will reach 200,000 miles with ease.
Looking at the used car market with wisdom, we see why consumers are nervous about shelling out a lot for a used vehicle. They may have hidden problems that appear down the line and may be junky. For our expert mechanics, it is easy to spot the lemons from the reliable riders. In fact, since so many of the vehicles were sold or leased by us and serviced by our mechanics since day one, you can bet that they have confidence in the work done to them.
The problem in used cars, therefore, really lies when you purchase an aging vehicle that is well past its prime or something that was worked on by a general repair shop. These general repair shops use aftermarket parts that tend to weaken and interfere with the normal operation of any vehicle.
Quality Used Cars For Sale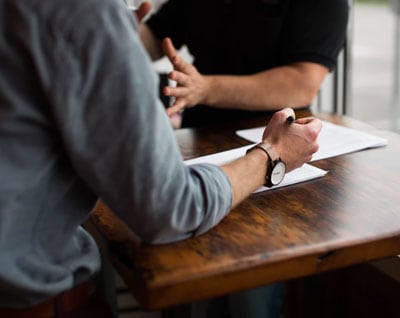 Because our factory-trained automotive service technicians only use genuine OEM (Original Equipment Manufacturer) parts, you never have to worry about having a pile of problematic parts instead of a car sitting in your driveway. In fact, you will find that it is hard to distinguish our reconditioned used vehicles from the brand-new ones of the same generation on the lots. This is because each vehicle is thoroughly inspected and then refurbished with Genuine OEM parts that are identical to the parts used to assemble them in the factory.
Please stop by our dealership today to experience the difference in reliability. Come to Reliable Toyota for a test-drive and leave with a vehicle that is backed by our reputation and name, a reliable vehicle.