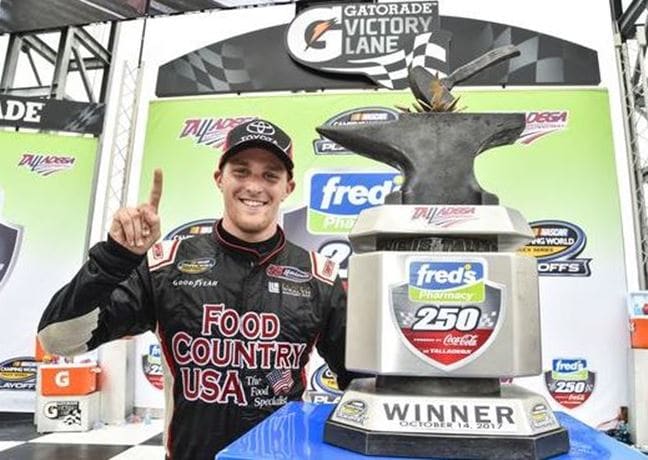 Winning is the name of the game for Toyota. Just recently, Camry driver Denny Hamlin landed in the top-finishing Toyota entry in Monster Energy NASCAR Cup Series at Alabama's Talladega Superspeedway with a six-place win. The accomplishment puts Hamlin in the fifth spot for the Playoff standings.
Parker Kligerman put the pedal to the metal behind the wheel of a Toyota Tundra, earning a first-place win at Talladega. The well-known part-time driver and NBC Sports reporter took the lead in three laps of the race, including the last lap to the finish line.
"Sometimes they click and those last 10 laps, whether I went high and I separated from the pack or I tried to get the bump and the run, every move just worked," said Kligerman.
Formula Drift
Toyota took home its fourth-consecutive Formula Drift manufacture championship at California's Irwin Speedway on Saturday, October 14. The feat was made possible after two wins and four podium finishes during the eight-race season. The new Corolla iM also claimed victories in Montreal and Orlando, giving Toyota the manufacturer title.
Continue to follow our blog for further details about upcoming races, local events and more!