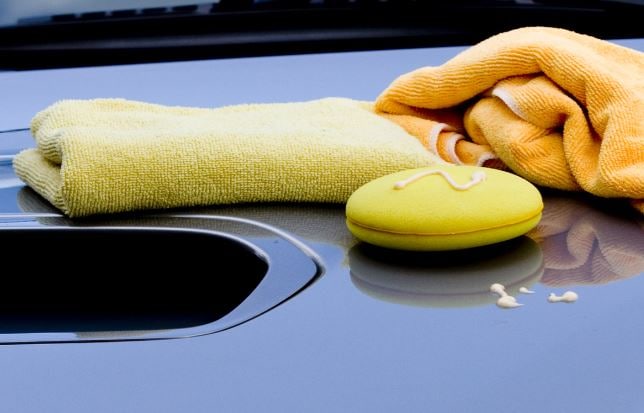 Winter is rough on your new or used Toyota in Springfield, and as the seasons change and the weather gets warmer, it is important to make sure your car is in top condition. Cold temperatures, snow, and ice can damage your car so it's smart to check it out to make certain that problems won't get worse.
Getting comprehensive service on your car and wiping away winter wear and tear can ensure that your car keeps running smoothly for the rest of the year.
How To Get Your Car Ready for Spring
1. Start by Washing Your Car
Removing any grime from all of the surfaces of your car is a good place to start. It's important to scrub the body, wipe down the interior and wash the undercarriage.
Washing the underbody can prevent rust, or any other corrosion, from any residue or grime caught underneath your car. You can do this by simply spraying under your car with a hose, but by spending a few dollars at your local car wash you can get a deep clean of the undercarriage.
2. Check out Your Tire Pressure
Sudden shifts in weather can affect your tire pressure. It is easy enough to swing by any gas station and check to make sure that the air pressure in your tires is at optimal levels. To learn more about what the ideal tire pressure is, take a look in your owner's manual. If the tires continue to regularly lose air, they may be damaged.
If your tires haven't received a rotation and alignment in a few months, it may be a good idea to get those services done to get ready for spring. Without these regular services, your tires may begin to wear prematurely or get seriously damaged.
3. Replace Damaged Wiper Blades
Harsh winter weather means your wiper blades have been working hard to wipe away water and slush from your windshield. Wiper blades are easy to buy and replace.
Damaged blades don't perform as well, so be sure to replace them if they've become ineffective.
4. Get an Oil Change
If it's been a while since your last oil change, it's smart to have your engine serviced when washing away winter damage.
Regular oil changes makes certain your car stays running at peak performance.
Wipe away winter damage by performing a full check-up on your car. By following these steps, your car will be running smoothly through spring and summer.
For comprehensive spring car service, schedule an appointment with the maintenance team at our Springfield dealership.