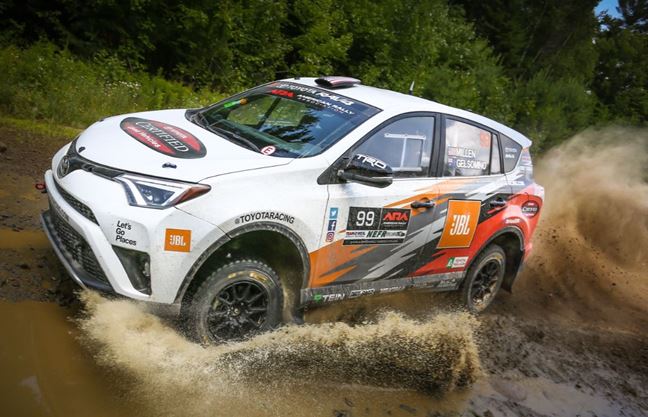 Ryan Millen is chasing a rare perfect season finish as an unbeaten race car driver in the 2017 American Rally Association Competition. Millen and his Toyota RAV4 are gearing up to clinch a rare perfect season as they head to Minnesota's Ojibwe Forests Rally, following a victorious run at the New England Forest Rally.
"I had a dream the other day that we went six for six," Millen said of his ambition to close out the six race season on a high note. "It's on my mind. It's in my dreams."
As the undefeated Champion in the 2WD category, Millen and Toyota hope to snag their spot on the podium for the season with an overall third place win, ahead of many vehicles in the much quicker 4WD class.
Like the rallies before, the upcoming race will be no easy feat. The rally's 153 miles of roads are riddled with rocks, sharp turns and grueling hills. Plus, Millen will have to be on extra alert because a good portion of the race will be held at night.
Stay tuned to our blog for the outcome of the upcoming race and more exciting Toyota news!