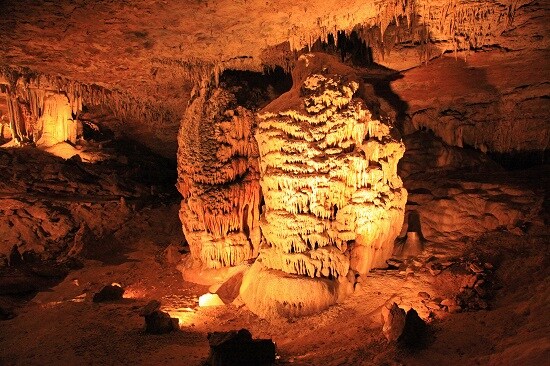 Did you know that Missouri holds one of the most amazing landmarks in the United States? The Fantastic Caverns in Springfield, Missouri are a natural wonder that are locally owned and run. Support your local business by taking part in unique and beautiful tours of the caverns. These caverns are truly unique as there are only a few in the entire world.
The caverns are a natural wonder, sure to attract you with the delicate flowstones and whimsical cave flowers scattered around leftover from someone trying to grow crops. Enjoy the natural landscapes by riding on modern trams and learn about the rich history of the caves through a tour guide. Not only has the cave been around for years, but it also has become a tourist attraction, standing out in the city of Springfield.
On an especially hot day, come over and enjoy the 60-degree weather that is continuously within the caves year round. Do you want to learn more about the amazing caverns? Don't hesitate to head over to Fantastic Caverns website for ticket information or contact us at Reliable Toyota for information.