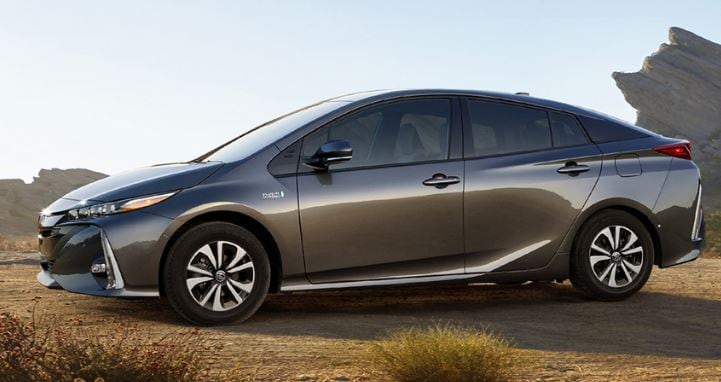 For the second consecutive year, a Toyota model has won the 2017 World Green Car Award at the New York International Auto Show. Last year, it was the Toyota Mirai, a fuel cell vehicle, and this year it is the Prius Prime, a hybrid.
The New York International Auto Show hands out many awards in several categories, and each of them, along with the World Green Car Award, are voted on by an international jury. This 75-member jury is made up of top-tier journalists from 23 countries.
In the World Green Car category, the Prius Prime was up against 12 vehicle models from around the world. For this category, the cars are judged on things like tailpipe emissions and fuel consumption. The goal of these vehicles is to be as environmentally responsible as possible. Each qualification was considered by the jury to determine which is worthy of being the World Green Car.
At the announcement, Jack Hollis, the group vice president and the general manager of the Toyota division said, "It is a great honor to see the Prius Prime named World Green Car." He expressed his pride in being an international leader in the green, eco-friendly vehicle movement. Hollis is committed to keeping Toyota's position as a top innovator in green car technology.
Toyota has been a regular award winner in the World Car Awards, which has been ongoing for 13 years. In past years, Toyota models have won several awards. The iQ, the Prius and the GT86 have been honored with "Top Three in the World," in 2009, 2010 and 2013. The Prius has also been awarded the World Green Car award in 2010 and the Toyota Harrier Hybrid won the same award in 2006.
Toyota is no stranger to setting the curve when it comes to engineering and eco-friendly innovations. Moving forward, we expect Toyota will continue to be a leader in making high-quality cars that are good for drivers and also good for the world.
Check out all of the latest Toyota models, including a wide selection of eco-friendly and fuel efficient vehicles, at our dealership in Springfield.